Blog
Turkey's Most Dangerous Roads – Cheap Car Rental
Turkey's Most Dangerous Roads – Cheap Car Rental
---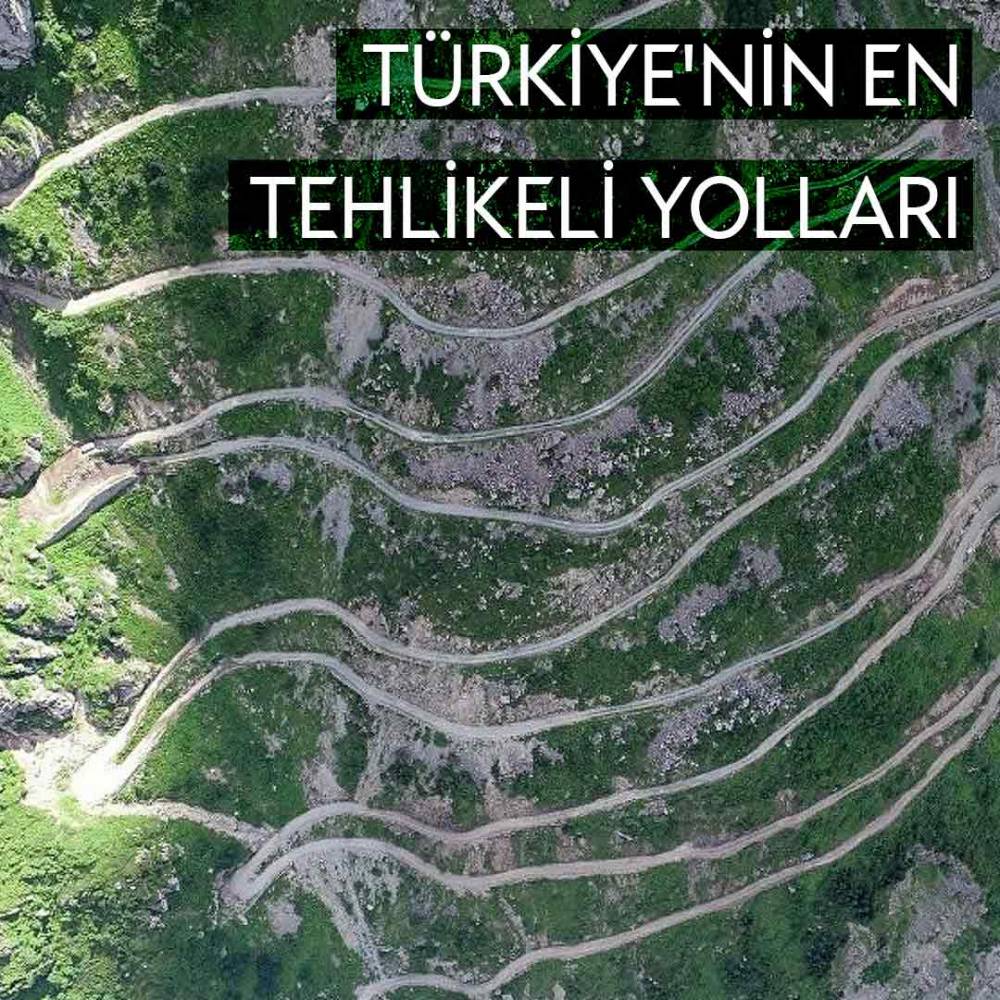 Cheap car rental As 5s CarRental, which provides the service, we have discussed a content about Turkey's most dangerous roads. You can continue reading our blog for detailed information about Turkey's most dangerous roads.
Turkey's Most Dangerous Roads
Almost everyone loves to travel, but the road is dangerous and When it gets bumpy, very few people want to travel that road. The 10 most dangerous roads in Turkey for those who want to pass through dangerous roads despite all difficulties are as follows:
• D915 Bayburt Road no. >
This road passing over the edge of the cliff in Bayburt has been chosen as the most dangerous road in the world. Naturally, it is also among the Turkey's most dangerous roads . Those who want to cross this road with their own vehicle or a mountain vehicle rented through cheap car rental will find it extremely difficult.
• Karabel Pass
Karabel Pass is located in Van. It also has the title of Turkey's highest road. It is also the 25th highest pass in the world that can be traveled by car. This road passing over the mountain is also among Turkey's most dangerous roads. To pass the Karabel Pass, which is the highest road, a suitable vehicle must be purchased or cheap car rental road. A suitable vehicle should be rented.
• Gölyurt Pass
Gölyurt Pass is a bridge located in Erzurum at an altitude of 2380 m. is the way. The reason why this pass in Erzurum is among the most dangerous roads of Turkey is due to its curved roads without barriers. Since Erzurum is in the terrestrial region, it receives abundant precipitation in winter. Considering the altitude where the pass is located, it will be understood that the pass is a cold road that receives heavy rainfall in winter. For this reason, people who have to pass through this road will need to evaluate well whether the vehicles they buy or rent through cheap car rental comply with these conditions.
• < strong>Zigana Pass
Zigana Pass, on the other hand, has an altitude of 2032 m and is located in Gümüşhane. This pass, which has sharp and narrowing bends passing through the cousin Anatolian Mountains, becomes even more dangerous especially in winter. Although it is better than the old roads thanks to the new roads built, it is still in the list of Turkey's most dangerous roads. People who will use this gateway are advised to choose their own car or the vehicles they will purchase through cheap car rental in accordance with the road conditions.
• Cryeral Passage
This pass is built on a mountain with an altitude of 1750 m. Although the height seems to be less than the other passes, this passage in Sivas is extremely cold due to geographical reasons. True to its name, it is so cold that it can even freeze oil. For this reason, it is among the most dangerous roads of Turkey.
• Kop Mountain Pass
This pass, located in Erzurum with an altitude of 2409, is among the dangerous places to pass because it is very cold due to the rugged, extremely high and harsh climate. Vehicles passing through this road must comply with these conditions. For this reason, people's own vehicles or vehicles purchased through cheap car rental should be suitable for easy passage through this bumpy and cold passage.
• Kemaliye Stone Road
Kemaliye Stone Road is one of the sharpest roads in the world. It is an extremely dangerous road with its hard bends, barrier-free roads and various tunnels. For this reason, it is among Turkey's most dangerous roads. This road is located within the provincial borders of Erzincan.
• Uzungol Road
Located in Trabzon This road is a 1125 m high mountain road.
• Bayburt - Of Road
This road from Bayburt to Trabzon, Of, constitutes one of the most difficult roads in the world. The vehicle used while crossing this road is very important due to its barrier-free roads. Either the person's own vehicle or the vehicle purchased by cheap car rental must be suitable for this type of road, passing through the mountain slopes.
• Bird's Nest Passage
This pass, located on the Karapınar – Gümüşkavak road, is one of the most dangerous roads with its sharp zig-zag roads.