Blog
Places To Visit In Istanbul
Places To Visit In Istanbul
---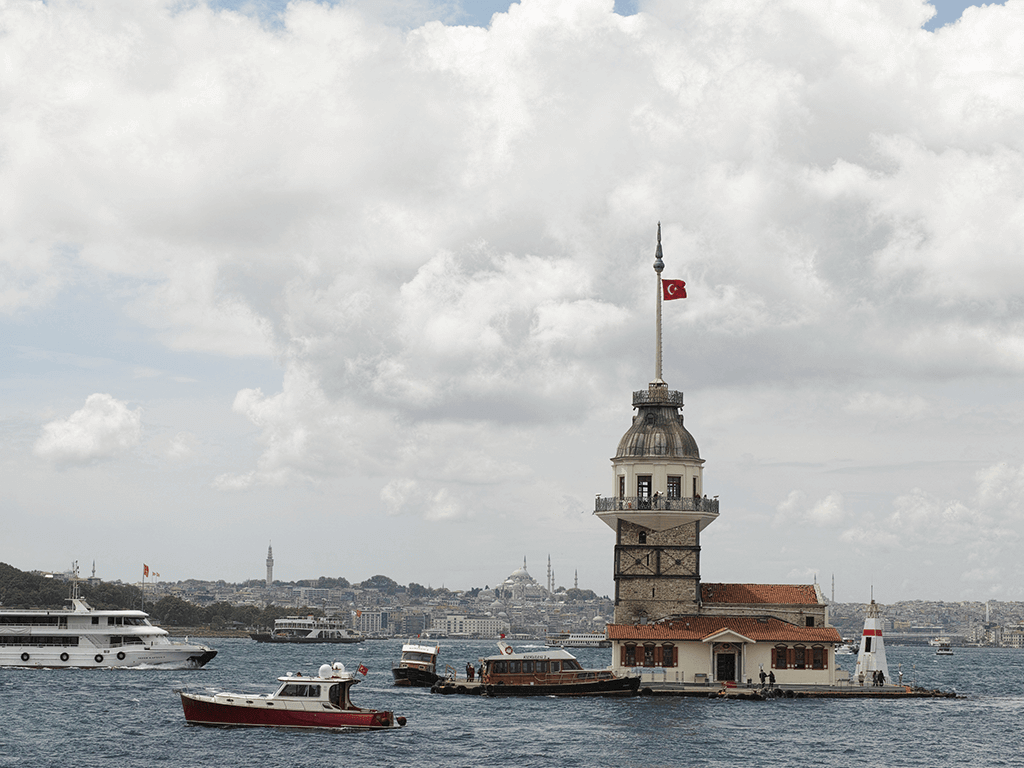 Travel Istanbul with Car Rental

The city of Istanbul with Turkey's open-air museum feature is the choice of tourists in the summer. There are many places to visit in Istanbul, the center of tourism and trade. Hagia Sophia Mosque, Sultan Ahmed Mosque, Maiden's Tower, Dolmabahce Palace and Marmara Sea beaches are the main attractions of Istanbul. Istanbul Airport car rental options, you can tour Istanbul. The rental car service offers comfortable travel for you.

Comfortable Option of Transportation with Rental Car

The Istanbul Bridge, which unites Istanbul and unites Europe and Asia, has become the symbol of Istanbul. The bridge, which is the subject of paintings and pictures, is always a place where traffic is heavy. With car rental options, you can visit the city's attractions in a short time.

The Belgrade Forest, with an area of 5400 hectares, is the oxygen and lung of Istanbul. To see the beauties of this big city in a short time, it is better to choose Istanbul Airport car rental program. You can visit Polonezkoy Nature Park with unusual specially designed vip transfer vehicles.

Mihribat Grove in Kanlıca Beykoz region is a natural wonder. Nevsehirli İbrahim Pasha's grove has excellent sea views. Emirgan Grove, which is also made up of white, pink and yellow mansions, is one of the great places to visit. You can visit Emirgan Grove with 5s car rental options as well as Gozdagı Grove. Beykoz, Cubuklu, Feritpasa and Otagtepe Fatih woods are among the places to visit. Istanbul Airport car rental methods are the most preferred method for tourists.

Parks in Istanbul

Istanbul, which is very rich in terms of places to visit, is a city with a wide park culture. Yildiz, Gulhane, Fenerbahce, Macka, Bakirkoy Botanic and Nezahat Gokyigit Botanic parks are places to visit.
With its natural beauty, Istanbul is a very special city. Istanbul, the capital of the Ottoman Empire, has natural beauties such as Sile Saklıgol, Tasdelen Mesire, Kulindag Mountain House and Kilimli Bay. With Istanbul Airport car rental options, you can visit all the parks on the same day. With its exquisite scenery and insatiable air, all the beauties that make Istanbul. The Istanbul have become the choice of tourists.

Of course, beauty is not limited to these. The islands of Istanbul also have an impressive atmosphere. Islands like Buyukada, Burgazada, Kinaliada, Heybeliada and Sedef Island are worth seeing. Transfer drivers picking up guests from the airport for you are experienced in sightseeing. You can arrange a private Istanbul tour for your guests. For this, you can choose luxury and comfortable 5s rental cars.

Must Seen Holiday Destinations

Istanbul, which is the subject of the paintings, is the richest city in terms of sightseeing. Istanbul Airport car rental options can easily visit dozens of places during the day. Sile, Agva, Riva, Poyrazkoy and Kilyos, such as natural wonder places have become the choice of tourists. It is possible to reach these natural wonders.

The beaches of Istanbul, which are located by the sea, are also famous. Buyukada Yurukali Beach, Heybeliada Island Beach, Ayazma Beach, Kilyos Owl Beach, Kilyos Burc Beach, Kilyos Tarmata Beach, Florya Violet Beach and Yesilkoy Ciroz Beach are the places to swim. All these places are open to the public and they are safe places to swim. You can visit this perfect nature of Istanbul with Istanbul Airport car rental fleet.

Must Not Forget Visit the Museums

If you decide to visit Istanbul, do not finish the tour without visiting the museums. Rahmi Koc Museum, Sakıp Sabancı Museum, Pera Museum, Besiktas JK Museum, Madame Tussauds İstanbul Museum, Vehbi Koc Foundation Sadberk Hanım Museum, Innocence Museum, İstanbul Naval Museum and Galata Mevlevihane Museum are waiting for museum visitors. The most practical way to visit more than one place on the same day is 5s car rental.

Exhibitions and palaces such as Lutfi Kırdar International Convention and Exhibition Center, Beyoglu Art Gallery, and İstanbul Modern are among the places to visit. It is a privilege to visit Istanbul with the vehicles rented in Sabiha Gokcen Airport Car Rental category. Istanbul is a city of museums and historical sites. It is very difficult to visit this city and it is impossible to travel without a private car.

Shopping Malls and Social Facilities

Turkey's largest city Istanbul and who metropolitan Ottomans, can not finish a visit to visit. Social facilities such as İsfanbul Entertainment and Life Center, İstanbul Aquarium, Kidzania and Kidzmondo are perfect for relieving the stress of the city. You can benefit from Sabiha Gokcen Airport Car Rental program. Istanbul has a metropolitan property and is rich in places to visit.

5s Rent a car is the options to visit the places in a short time. It is impossible to visit Istanbul by public transportation or by ordinary transportation options.

Another important feature of Istanbul is the demonstration centres. Besiktaş Culture Center, Caddebostan Culture Center, Bostancı Show Center, Zorlu Performing Arts Centre, Tim Draft Show Centre, Cemil Topuzlu Harbiye Open Air Stage, Cahide Music Hall and Kucuk Ciftlik Park. 5s Rental cars in Istanbul are provided on contracted vehicles.

The Shopping Centres Of Istanbul

The world's most famous shopping centers are located in Istanbul. Unique İstanbul, İstinye Park Shopping Centre, Trump Towers Shopping Centre, City of Nisantasi Shopping Centre, Kanyon Shopping Centre and Cevahir Shopping Centre are the hearts of the shopping world. Istanbul, which is rich in historical places, is a city that fascinates people with its exquisite atmosphere.

In the category of historical places, İstiklal Street was the subject of postcards and paintings. The decor world prefers Istiklal Street. Eminonu, Dragos Hill, Bebek Beach and Pierre Loti Hill are frequented by tourists. Sabiha Gokcen Airport Car Rental world, is a practical solution for private vehicles. Istanbul's ferries, seagulls and summer evenings have been the subject of poetry. If you squeeze your rock, history will spring out in this city.

We Can't Finish Counting Ottoman Works

When the Ottomans are mentioned, Istanbul comes to mind. Adile Sultan Pavilion Teachers' House and Culture Centre, Tophane Square Fountain, Historical Mode Pier, Water Pavilion, Kucuk Camlıca Pavilion, Country Coffee, III. Works such as Ahmed Fountain, Haseki Bath and Tiled Bath have historical features. You can visit these historical places by Sabiha Gokcen Airport Car Rental. Hundreds of historical monuments, such as Sultan Ahmed Square, Topkapi Palace, Anatolian Fortress, Rumeli Fortress and Spice Bazaar, are unique to Istanbul.

All Beauties Gathered in This City

Palaces, fountains, mosques, baths and many other historical monuments met the nature of Istanbul. These beauties, which meet with the nature of Istanbul, are flooded with tourists during the summer season. Istanbul, the centre of trade and tourism, is an impossible city to visit without a private car. If you want to visit this city without any hassle, you should choose the Istanbul fleet of 5s rental cars.
In addition to chauffeured car rental options, private car rental category is also preferred by tourists. 5s Rent a Car service reasons are preferred:

1- You can visit Istanbul in a luxurious and comfortable way without the hassle of public transportation.

2- Rent a car fleet vehicles do not pay a fee for the insurance. The customer is responsible for traffic fines, parking fees and bridge crossings. Vehicle inspection, tax and industrial maintenance are covered by the company.

3- If your time is limited and you want to visit a lot, the best option is rent a car fleet.

4- The easiest way to travel without carrying suitcases is to rent a car.
You can rent the vehicle you want from professional vehicles daily, monthly and yearly. 5s Car rental transactions, you can make your choice of vehicle as you want. You can rent a model immediately from the options of saloon, hactback and family type vehicles. The rental period starts in the period specified in the contract. You must deliver the vehicle at the end of the rental period specified in the contract.