Mg Cars Models
---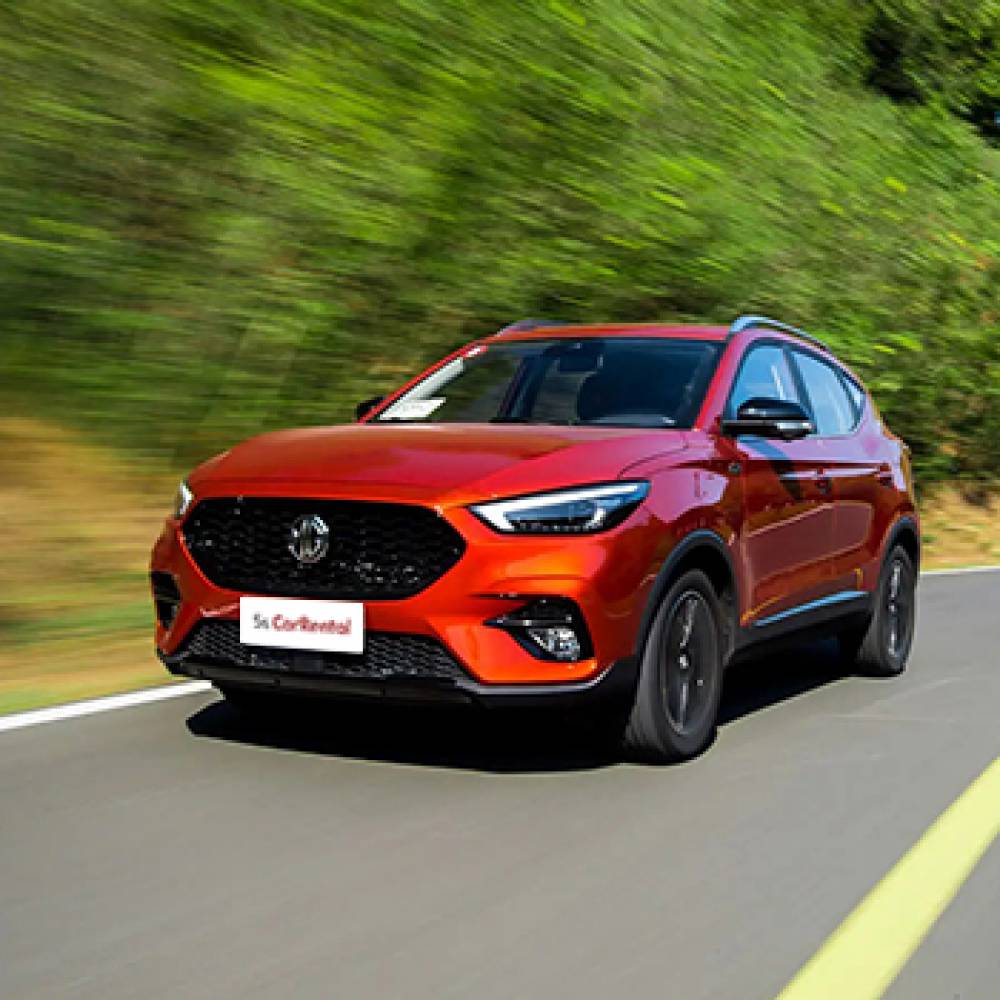 MG is a manufacturer of British origin that began its production in the field of automobiles in 1924. the brand, which was interested in sports cars that it produced until 2005, was later acquired by a Chinese company. Recently, it has been attracting attention with its electric and hybrid model vehicles for a sustainable life.
MG cars offers many more innovative technologies with high safety energy and fuel efficiency in its models. MG, which produces vehicles in the SUV segment, occupies an important place in the Sunday with its buyback guarantee, 7-year warranty and many other features. You can easily access Mg cars models with our company's car rental service.
MG ZS
The new MG ZS model attracts attention with its gasoline engine with a volume of 1.5 liters. In addition, it offers fast transportation thanks to its ability to not get stuck in traffic in any way. The ZS model aims to end the traffic ordeal with its 0 electric folding bike in its trunk. In addition, it provides the highest level of driver and guest safety with its secure chassis technology.
ZS offers a safe driving with its camera and equipment. It also offers a stunning exterior design with a sporty SUV look. Apart from innovations in exterior design, it also offers you comfort and technology in interior design. In this sense, it has a 10.1 inch touch screen with Apple CarPlay and Android Auto technology included in the interior design.
Thanks to the comfortable and spacious interior design found in the ZS model, it offers you and your loved ones the comfort of home on your home trips. Many different colors and hardware options are offered in the MG ZS model.
MG ZS EV
The ZS EV model is the version of the ZS model that has electric motor technology. It stands out in its class with many turnkey features. It stands out as the best vehicle in its class and field by receiving 5 stars from Euro NCap tests. ZS EV offers you a technological driving experience with its autopilot system.
ZS EV stands out with its stunning exterior design and state-of-the-art engine. The ZS EV is notable for its ability to reach a range of 263 KM and a speed of 100 km in 8.2 seconds. In addition, the convenience and advantages of using electric vehicles are explained with the buyback guarantee, which is the first in Turkey. In addition, thanks to the buy-back guarantee, you can also guarantee the second-hand price of your car and get a discount on the models you will consider in the coming periods.
The biggest problem with the ZS EV model, the charger problem, has been completely eliminated. Mg cars also has the distinction of being the first in its field with a 7-year or 150 thousand km warranty. Wallbox charging units are distributed as a gift for users who have received the MG ZS EV model.
MG E-HS
MG E-HS offers its users many innovations in its field while allowing you to save fuel with its twin-engine technology. The E-HS model has a 1.8-liter gasoline engine and an electric motor. Thanks to this, users are offered an advanced technology. In addition, high power can be provided with the autopilot system, which is one of the important features of its class, and a 10-speed automatic transmission option.
The autopilot technology included in the E-HS model provides great convenience. The technology, which has received 5 stars from safety tests, provides a powerful and dynamic driving experience. In addition, hybrid engine technology provides a high degree of fuel efficiency. You can have the MG E-HS model in many different colors and hardware options
MG Marvel R
Marvel R stands out as an eco-friendly model. 0 our vehicle with an electric motor attracts attention with its speed and power. The Marvel R model attracts attention as a vehicle in the 0 electric SUV segment that will be on the roads of Turkey in 2022. Marvel R is an amazing power supply with high torque power.
The Marvel R has a range of 402 km, the AWD is an innovative vehicle with three engine technology, exterior design from the future and interior design. Marvel is the most important safety equipment of the R-class and is notable for its zero emission option.
MG Valueguard
MG offers a buyback guarantee as a first in Turkey. Thanks to this feature, both the used car market has been protected and has become a first in its field. MG Dogan tries to be your home on the roads with trend assurance.