Blog
Advantages of Long Term Car Rental
Advantages of Long Term Car Rental
---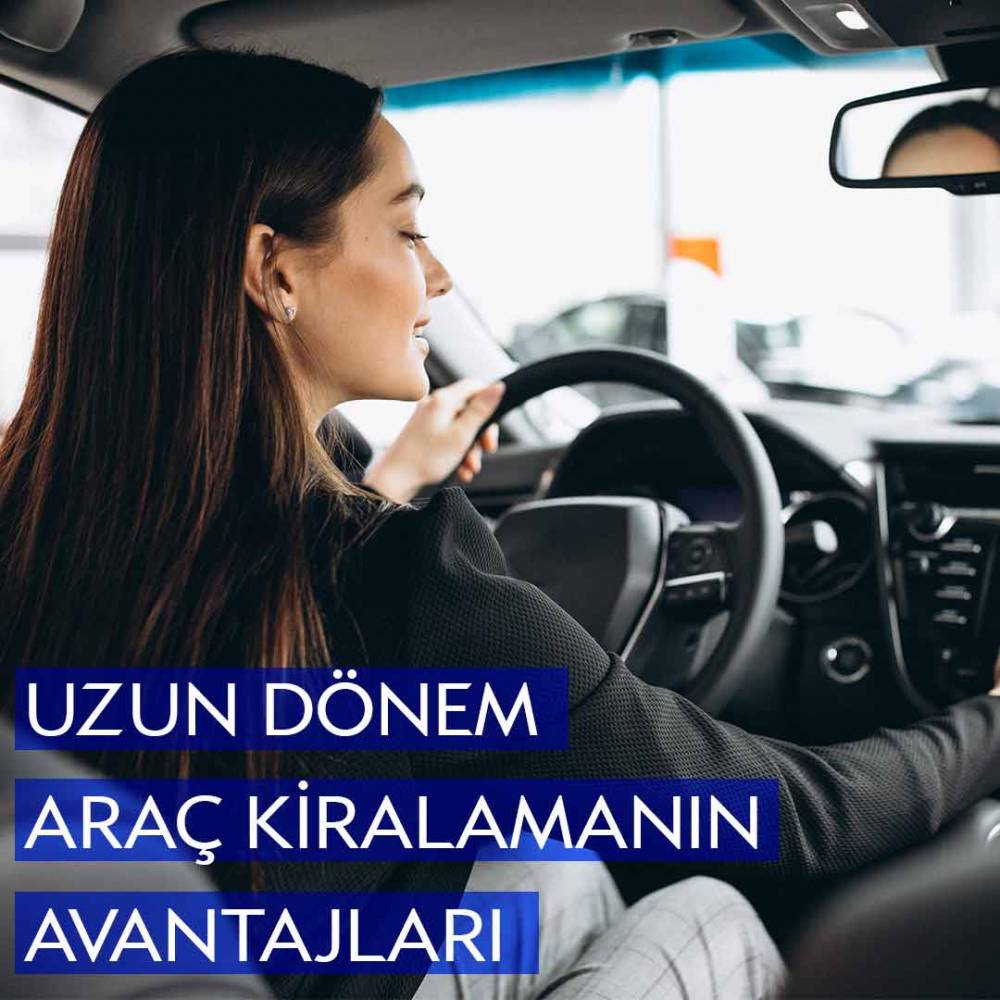 The Advantages of Long Term Car Rental
Istanbul Airport car rental informs you about the advantages of long-term car rental. We wanted to inform. Read our blog for details on Long-term car rental You can continue.
Vehicles have become indispensable in our lives. Our cars are our valuable assistants that accompany us in almost every moment of our daily life. When we don't have a vehicle, we always face a challenge. For this reason, we don't even go to the market without our car anymore.
Vehicles, which used to be seen as a necessity while taking a long journey, have now become something that we can't leave with us in every minute of our lives. Vehicles are no longer luxury wishes and have become an important need.
Have You Considered Renting a Car Instead of Buying?
Today, most people use public transportation He keeps his vehicles at a distance. A large part of the population discovered a more advantageous way instead of using a taxi. After you have learned about long-term car rental , your ideas will change completely in a positive way.
The first choice of businesses, in particular, is far from buying vehicles. Almost all of the businesses work with the long term car rental system. This system is very profitable and economical.
You can also use the Istanbul Airport car rental system by saving your budget.
What is Long Term Car Rental?
It is the name given to long-term car rentals that we define mostly as fleet rentals. You have to use the rented vehicle for a period of 1 year or more. In general, businesses benefit from long-term car rental service for company employees.
Our company is for you as always long-term car rental It also offers the most reasonable prices on strong>.
Who Prefers Long-Term Car Rental?
The one that is rented when going on a long journey In the vehicle, people who want to experience the comfort of their own vehicle can prefer it. Istanbul Airport car rental system is highly preferred during holiday times.
At the same time, long-term car rental is for users compared to daily car rentals. /strong>It is obtained at much more advantageous and attractive prices.
Businesses also do not pay any insurance or service maintenance fee for the vehicles they have rented for their employees. Rather than buying a vehicle, it is more profitable and advantageous for businesses to rent it.
Is Long Term Car Rental Advantageous?
Considering that you are traveling in another city or country Even if you have your own car, you can still benefit from the long term car rental service. Dealing with a taxi during travel will be both very costly and very troublesome.
You can travel in the comfort of your own vehicle by using the Istanbul Airport car rental service offered by our company.
< p>Both, the vehicles you rent for a long time will come to a more affordable cost for you.
In fact, if the costs of the vehicles such as automobile insurance, insurance, inspection and tax are included in the work, you will not pay them.
New Era in Car Rental
Not just companies anymore Individually, people prefer the long-term car rental system, which we call fleet rental. You will see the difference of the Istanbul Airport car rental system.
With the opening of schools, it has become a system preferred even by parents who only want to take their children to school.
Don't Be Dependent on One Vehicle
You too can buy a single vehicle and use the same vehicle all the time. If you don't want to, the car rental event is just for you. With the car rental system, which offers you the opportunity to constantly try different cars, you also have the opportunity to test many vehicles instead of buying a single vehicle and using it all the time. You can also choose the Istanbul Airport car rental system for the vehicles of your dreams.
In fact, thanks to the rental system, you can use many vehicles at more attractive prices than buying them. You can also choose the Istanbul Airport car rental system for attractive prices.