Blog
Signage Around the Airport and Its Meanings - Istanbul Sabiha Gökçen Airport Car Rental
Signage Around the Airport and Its Meanings - Istanbul Sabiha Gökçen Airport Car Rental
---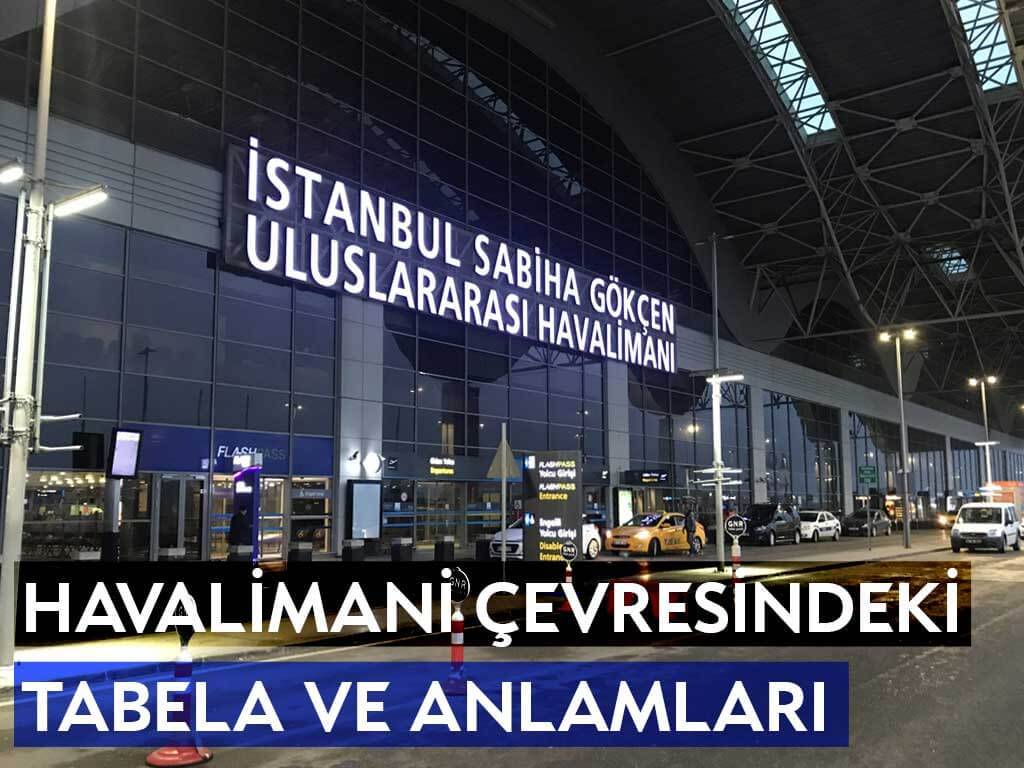 Signs Around the Airport and Its Meanings - Istanbul Sabiha Gökçen Airport Car Rental
Air transportation for people it is very valuable. Because it enables to go from one place to another in a short time and even provides the fastest transportation among other transportation vehicles.
Such speed can bring great danger. Therefore, it is necessary to pay close attention to the rules.
The first of the measures is to establish airports far from the city. In this way, it is ensured that there is no danger both in the flight vehicles and around this flight area. No matter how far people need to be away from their living areas, people have sought many ways to reach these areas. This paved the way for renting a car.
As everywhere in Turkey Istanbul Sabiha Gokcen airport car rental< /a> existed. People who come to Istanbul or will travel from Istanbul upon the demands of people have been provided with much easier transportation.
Drivers rented a car with Istanbul Sabiha Gökçen Airport car rental They encounter many plates at the same time. It is very important for them to learn the meanings of these signs, both for their own safety and for the living and non-living things around them.
Signs
T-17 Airport Low Flight Sign
It is a sign produced for drivers traveling on the highway around airports. The purpose of this sign is to indicate to the driver that aircraft may fly low in this area.
Drivers often experience accidents caused by distraction while driving. A driver who knows the meaning of this sign will know why all the sudden noises that may occur in the area where the sign is located and will act accordingly. also states that it is necessary.
A passenger traveling between cities and arriving in Istanbul for example Istanbul Sabiha Gökçen airport vehicle If they violate this sign when they make a rental, they will be punished according to article 47 \ 1- c of the Code of Law No. 2918 and according to the current traffic fines specific to that year. In addition to these, 20 penalty points are also written.
Direction Sign for B-6 Intersection (Airport)
Drivers traveling in the city It is a sign that directs you to the airport. It is a sign with the airport lettering in capital letters and a blue sub-floor. If you proceed from the road where this sign is seen, you will reach the airport.
 Wherever you go, for example Istanbul Sabiha Gökçen Airport Drivers who are renting a car and going to another city should follow this sign.
B-40 Gendarmerie Sign
The definition of the General Directorate of Highways, the shape and They are plates produced in standard sizes. This plate, which is generally in rectangular dimensions, has the Gendarme inscription under a red blue triangle on the upper part, a corded telephone and the ALO Gendarmerie number 156 right next to it at the bottom.
Its reflexive feature.
If this sign is seen, the driver must understand that he has come to the gendarmerie checkpoint.
A passenger who has traveled to Istanbul Istanbul Sabiha Gokcen Airport car rental a> if he has done the action and has seen this sign, he should slow down and ensure a careful transition from the control note.
Speed ​​Limit Signs
As in every moment of traffic, there are many speed limit signs on the airport road. These signs are determined by the General Directorate of Highways and have a standard appearance.
 These signs usually take the shape of a circle, and the speed limit limit is written inside the red stripe to draw attention.
For example, Istanbul Sabiha Gokcen Airport car rental Where these signs are seen, a driver should adjust their speed to the maximum according to the numbers written on these signs.