Blog
SUV Off-road Vehicles and Features
SUV Off-road Vehicles and Features
---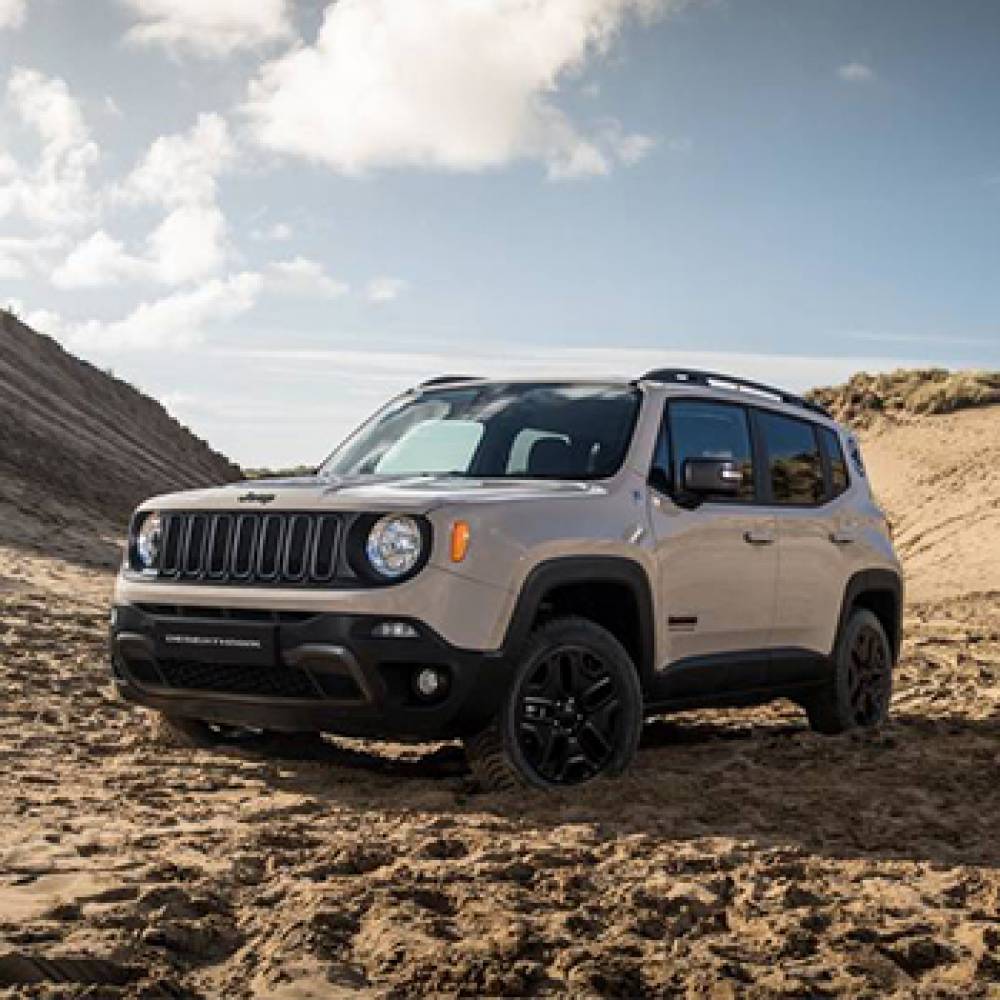 SUV Off-Road Vehicles and Their Characteristics
Today, SUV off-road vehicles, which are one of the most preferred vehicle types of recent times, represent the new generation of passengers with the latest technology features. In general, when we look at the brands on the market, SUV passengers, which are given more space in the vehicle range every year, are becoming a classifiable position within themselves thanks to their different sub-scales. For users who want to own this vehicle, SUV car models have suitable features both in off-road conditions and in urban use.
As a feature, SUV cars meet all the needs of both the new generation and families. The concept of SUV, which has just started to enter the lives of people who love cars, generally constitutes a much more accessible and suitable substitute for vehicles with 4x4 characteristics. SUV vehicle models that have been on the market recently and have attracted a lot of attention are in different segments.
What are the SUV Vehicle Features?
SUVs, known as off-road vehicles for sports purposes, are defined as 4-wheel drive passenger vehicles suitable for urban use environments. SUV models have many different types of their own kind. In addition, it is completely dependent on the user and comes out with different types of different hardware.
The most important features of SUV models are that they collect the functions of the hardware and types that have many different features in a single pot.
In this respect, SUV vehicles, which are in the vehicle category with an integrated feature; off-road, 4x4, hatchback and station wagon vehicles contain all the features in different formats. SUV vehicles meet the needs of everyone who prefers family, sports and off-road vehicles with the combination of all these different equipment features. Not all SUV models have the 4x4 feature and 4x4 vehicles are not included in the SUV type. Depending on the user's request, some SUV model vehicles can be front-wheel drive or rear-wheel drive.
But SUV vehicles, which mostly have an all-wheel drive function, provide very high traction power by evenly distributing all the force from the engine to all wheels.
SUV vehicles are divided into different types within themselves. The constant expansion of SUV models leads to the emergence of many alternatives that have very different features and dimensions. These alternatives;
- Mini
- Compact
- Medium-sized,
- Full scale
- SUV vehicles respond to the needs of users from all walks of life.
Mini and compact SUV vehicle models, which also have crossover variants, offer small volume and traction. Medium and full-sized SUV vehicles also have 4x4 options thanks to the much larger bodywork. SUV models, whose catalogs change every year, appear in the new year with many different kinds of improved functions. The SUV vehicles included in the catalog of each brand offer options in a very high segment and quality features.
Popular SUV Models in the Recent Period
In terms of performance, SUV vehicle models are in a wide range. The latest SUV vehicle models and features;
The Egea Cross, the Fiat Egea Cross brand SUV vehicle model, attracts great attention in the market with the difference of its exterior design and innovations. In addition; Egea SUV brand vehicles, whose height is increased more than the ground, have a hatchback appearance with a facelifted feature. Users who are interested in this vehicle and follow all vehicle information can understand these makeup changes very easily. The SUV vehicle model transforms into a sharper line with this change.
In the latest model SUV vehicles, LED headlights give a very sharp appearance with a lot.
SUV vehicle engine power 1.0- 1.3- 1.4 and it is offered to users with engine options in the form of 1.6.
SUV vehicle models collect the highest quality in a single pot with very high comfort.
Features of SUV Models
General characteristics of SUV model vehicles;
- With its high bodywork advantages, it performs well above the expectations of people who want it. The headlights and full-ratio bumpers, which are geometrically shaped and very thin, give the vehicle a very stylish and flashy appearance.
- The fact that SUV vehicle models have a hybrid engine preference also reveals that it is an environmentally friendly car. With all-wheel drive, this vehicle adapts to both off-road and urban uses.
- SUV vehicles, which are also very suitable for sports use with the new model engine technology; Thanks to the traction power in the 4x4 feature, it never leaves the road no matter how the road conditions are.
- SUV vehicles, which exhibit superior performance both on the road and in urban use, have maximized their environmentally friendly structure with their low emission diesel engines.
SUV model vehicles are high performance vehicles that challenge all terrain and weather conditions with many improved new functions. The road environment facilitates driving with eco modes, no matter how slippery, wet, normal, kumi thick. In addition, SUV vehicles also guarantee very high performance power.
It provides very high torque power with EcoBlue motors. SUV vehicles; With the extra 2 gear options integrated into the six gears, they shorten all December changes and combine comfort with performance at the highest rate. Some models have a very modern and modern look, thanks to the openable sunroof located on the upper ceiling. Among the most important features, they provide the most comfortable driving experience with Deceleration and smooth gear shifts.